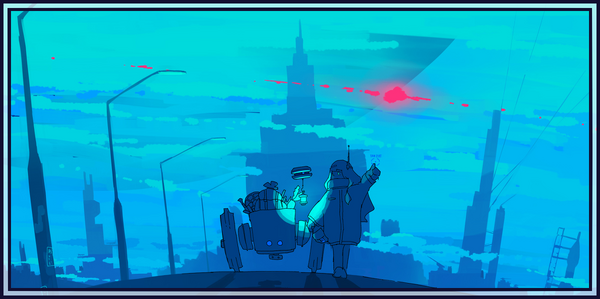 Welcome to the Harumaki Gohan Wiki
This is the unofficial English-language wiki for
Harumaki Gohan
, a vocaloid producer who composes, writes, and animates for his music videos. This wiki aims to make information about Harumaki Gohan, his music, and his stories, more accessible to an English speaking audience.
Wiki Contents
Who is Harumaki Gohan?
Harumaki Gohan is a musician who is best known for his vocaloid music, though recently he has been releasing self covers of his vocaloid tracks almost as often. He is well known for the unique way he tunes Hatsune Miku, giving her a cute, high-pitched singing voice unlike that of any other producers. Most of his tracks could be classified as synth pop, although he is also famous for his acoustic sounds. Some of his music, especially around the Blue Ending Nova era, could even fall under the category of rock music. Needless to say, he is a unique musician with a surprisingly large range.
In addition to his music, however, he is perhaps most famous for animating his own music videos, which he did independently up until 2019 when he founded Studio Gohan and hired animation assistants. Even after founding a studio, he is still the lead animator of every project he works on. His art style is similar to chibi art, it's simple and appealing, and his character designs are cute and memorable despite, or perhaps because of their simplicity. Along with the way he draws characters, his landscape art and ability to craft immersive and beautiful environments are what makes his music videos so popular. In recent years, he has started dedicating multiple songs (and even entire albums) to the same characters.
Harumaki Gohan's most popular works include Melty Land Nightmare, Aster, and Futari No.
Want to contribute to this wiki?
Hello! This wiki is undeniably a huge project, and so far there are only a few people who consistently add to it. If you're a fan of Harumaki Gohan's works and you think you can contribute, we encourage you!
If you wish to contribute, it would be most helpful to check out the Stub category and flesh out the pages in there! Additionally, if you find any invalid links on pages (they look like this), you could create pages for those links.
Thank you for checking out this wiki!
Featured Picture
If you see this, your JavaScript might be disabled or DiscordIntegrator plugin isn't working. If the latter, please contact a wiki administrator.